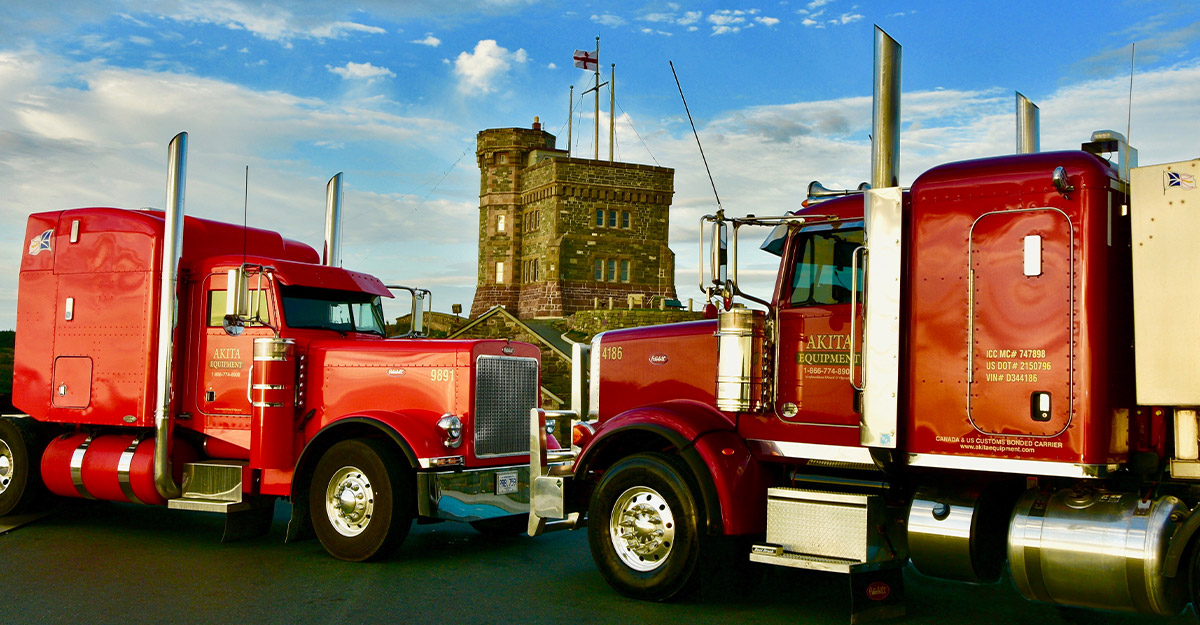 Akita Equipment and Auto Transport are a family-owned trucking company that was established in 2007 and is comprised of a strong team of experienced drivers with a fleet of over 35 modern trucks.
We specialize in auto transport, less than load (LTL) and full load as well as oversize and overweight loads. We offer load-handling equipment from flatbeds, step decks,s and double-drops to our multi-axle double-drop trailers. In addition to our open deck trailers, we have trailers that offer a convenient Roll Tarp system to keep your valuable cargo dry and safe.
Our excellent reputation often precedes us and we aim to provide personal, reliable, and timely service to each and every one of our customers.
Company Features
Mission Statement
Company Features
What We Offer
24-hour, 7 days a-week dispatch availability
All trucks have 2-way and are
Bluetooth equipped
Satellite tracking
Late-model, modern equipment, and complete air ride
Canada and U.S. Bonded
Customs-Trade Partnership Against Terrorism (C-TPAT) certified & C.S.A approved
In compliance with all Canadian, U.S., and local jurisdictions
We provide service to all points in Canada and United States
Mission Statement
Akita Equipment Organizational Chart
President/Owner
Chris Howlett
Logistics Manager
Jeff Walker
Garage Manager
Dwayne Young
Sales Representative
Gerry Manning
Accounts Receivable
Denise Howlett
Driver Liaison/Safety
Terry Pennell
Office Admin/Safety
Kate Woodford
Fleet Coodinator
Chris Howlett