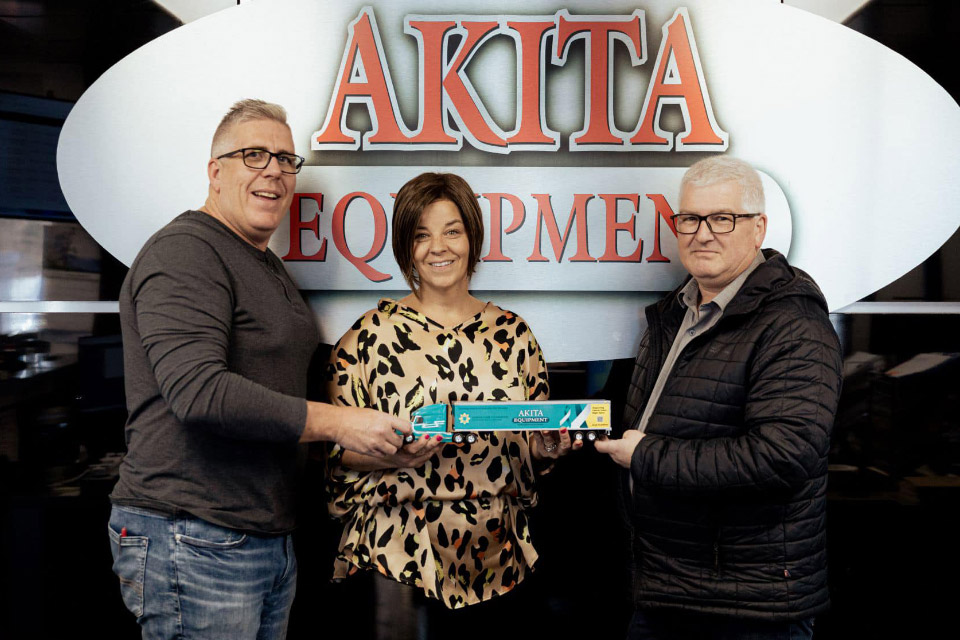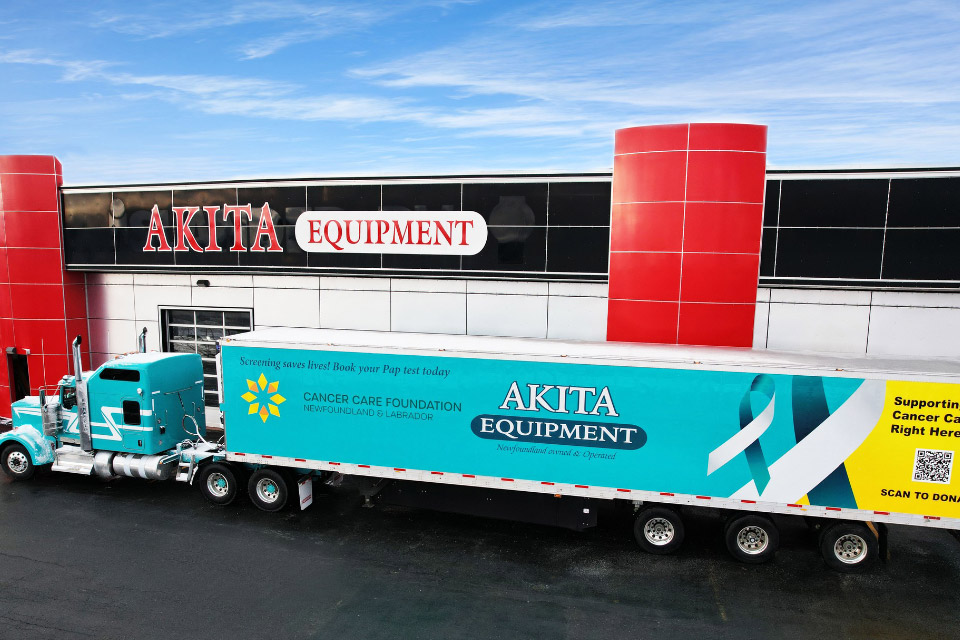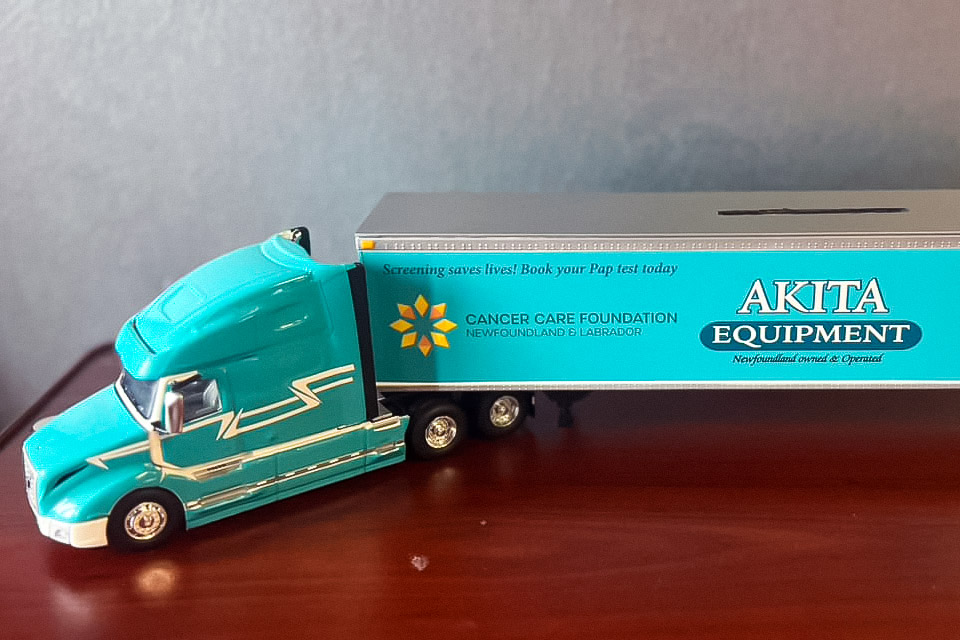 Cancer Care Foundation Truck
After my wife was diagnosed with Cervical Cancer in June of 2021, our team at Akita wanted to raise awareness and at the same time raise money for the Cancer Care Foundation here in Newfoundland.
We have wrapped a new truck with the colors of Cervical Cancer and it is making it's way across North America, reminding women every where to book their screening. The trailer has a QR code that will take you, after scanning , directly to the Cancer Care Foundation web site where you can donate.
Once our big truck hit the road and people loved it, Hickman Truck Centre of St John's gifted Amy with her own model truck. We thought, why not share the model with local businesses and increase the awareness even more?
Every Thursday, the little cancer truck, as we have come to call it, gets a new home. Businesses in the St John's area have jumped on board with our #hostthetruck program. The model has a QR code, the same as the 53 foot truck and trailer, that will direct you to the Cancer Care Site. It also acts as a piggy bank for people to easily donate. Because of high demand, a second truck was made and sent to the West Coast of the Island. Businesses there can now host the truck as well.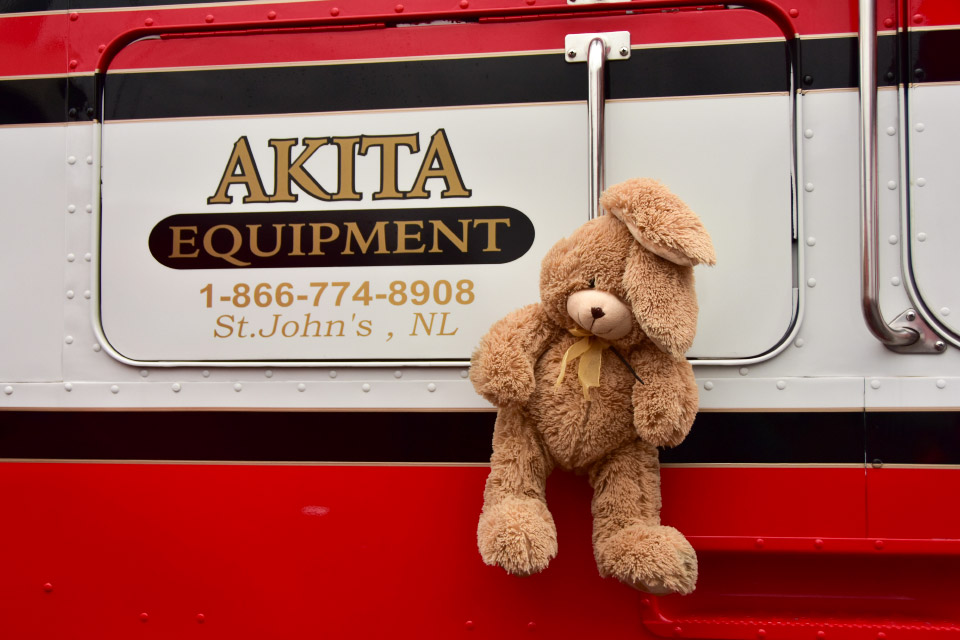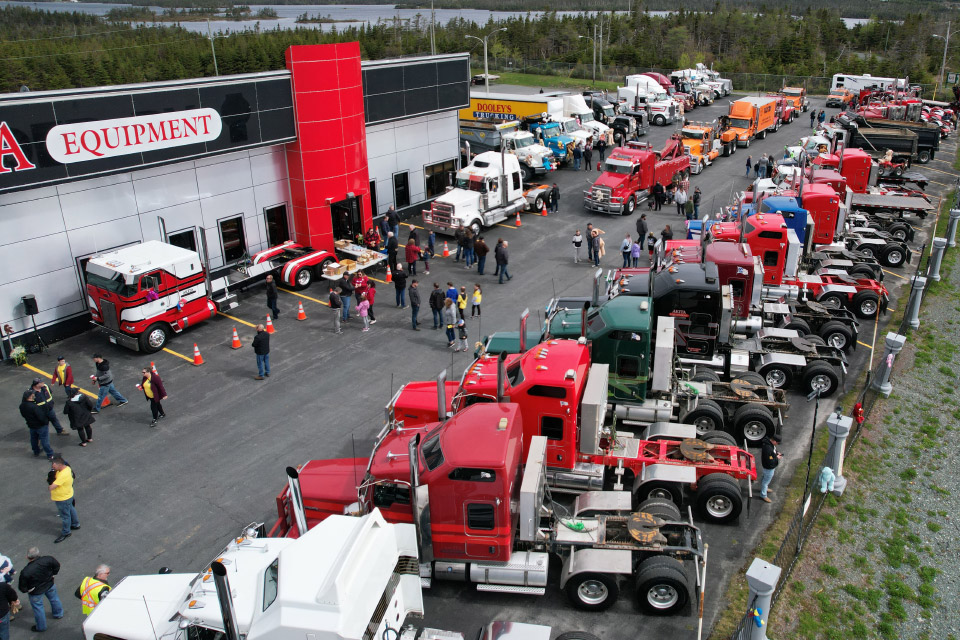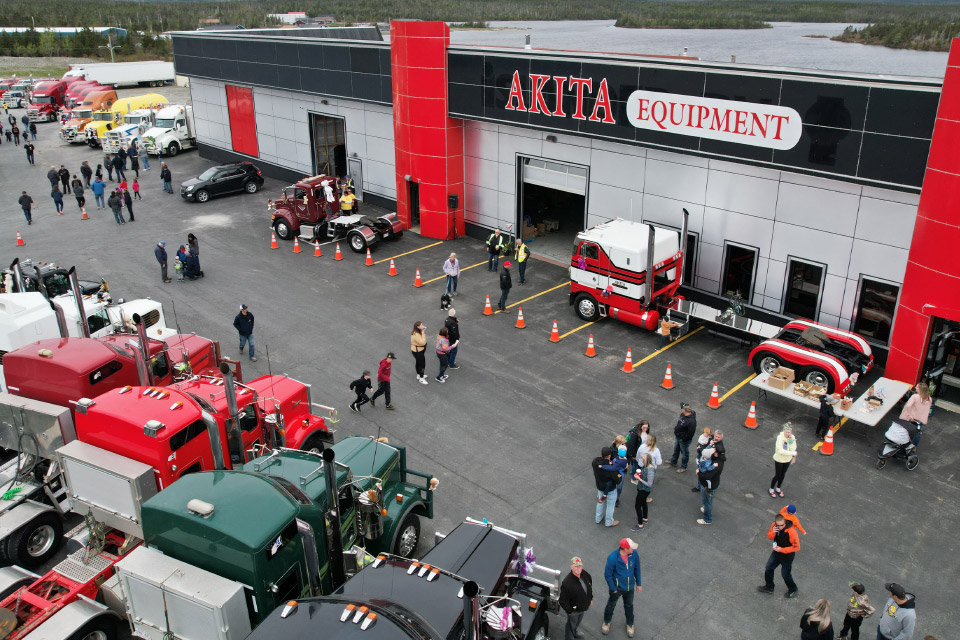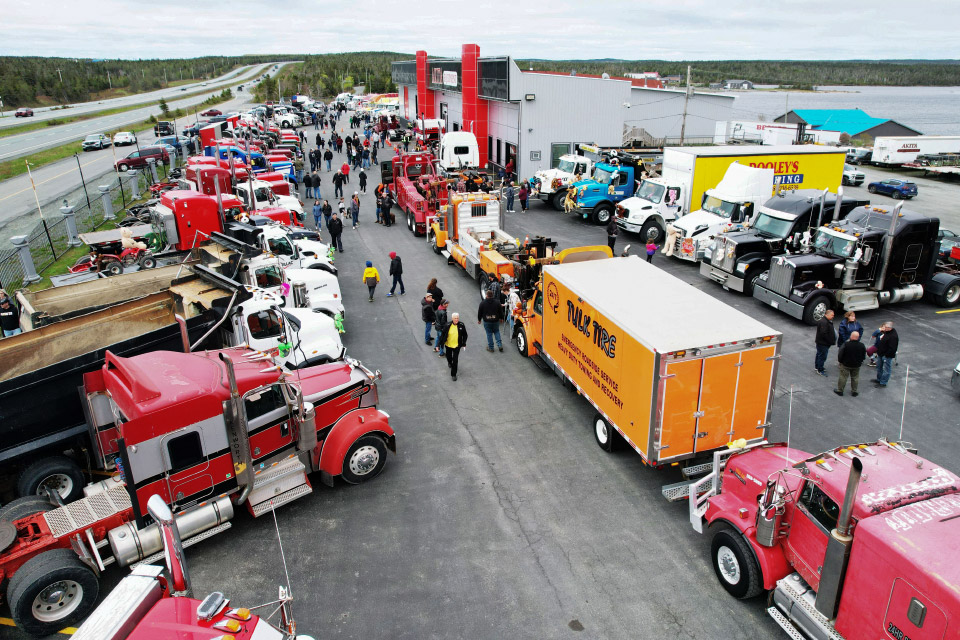 The Teddy Bear Convoy is in aid of the Janeway where all trucks come together and raise money for the the Janeway. Every year in June, all trucks get together and do a trip around the Janeway for the kids to see the trucks. At Akita, we match every dollar raised by our staff. We give them the option to take funds out of their cheque every week, how ever much they wish to donate.
The day before the convoy, what ever we have collected as a company , Chris matches.